Networking
Networks are an essential part of a modern business, increasing efficiency by providing quick and easy methods of finding and sharing information.
Cadnet can help you develop your network to make a real difference in your companys performance.
Cadnet can provide you with the highest levels of technical expertise, strategic thinking and hands on skills.
AVG Business Security partner
Why work with AVG?
AVG has 98 million active users working together, sharing threat information to keep each other safe
AVG keeps 240 new viruses off PCs every minute
AVG remove over 100 million threats every single day
Every six seconds someone new joins AVG
Every six seconds someone recommends AVG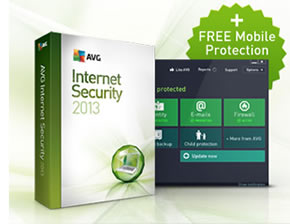 The AVG difference
AVG is one of the world's most recognizable names in online threat protection, with 98 million businesses and consumers around the world relying on us to keep them safe. We combine multiple layers of protection so that you won't have to worry about security threats to your data or to your business. Here are some of the key features of AVG 2012 that help you focus on driving your business forward.
Award-winning protection for your business
AVG LinkScanner®
Comes with all our security products, keeping your business protected from threats that can be hidden on any website.
Identity Protection™
Uses the latest behavioural technologies to identify software that behaves strangely and stop it before it can do any damage to your business.
AVG's Social Networking Protection
Is new for 2012 and unique to AVG. Links that are exchanged within Facebook and MySpace are automatically checked in real time so that your business is protected.
AVG Smart Scanning
Scans while you're away and runs in low-priority mode when you're working.
AVG Remote Admin Console
Enables you to install and deploy simply and rapidly across your business network without leaving your office.
Liberate your time so you can focus on your business